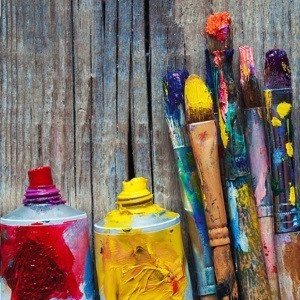 How to bring out the creative side in your child
It's all part of learning and development, but arts and crafts can sometimes be just as tricky as learning times tables. Here are a few tips for bringing out the artist in your child.
05-08-2019
Is it because you lack creativity yourself?
Much like maths or science, if we struggle to paint or draw ourselves, we can often relay this reluctance onto our kids - even without realising. Get involved and roll up your sleeves - you might find you have a hidden talent yourself!

Little and often
Don't pressure little ones to create a masterpiece in a minute. Picking up a paintbrush for 15 minutes at the weekend, or working on a project piece by piece over the week, makes the final work of art all the more exciting and satisfying once it's finished.
Give them something to aim for
Whether it's a mother's day card, a present for Dad's birthday or a thank you note for their teacher at the end of term, having something to work towards will give them a reason to pick up their pencils and get drawing.
What advice would you give to parents trying to get their kids to be more creative? Join our IQ Cards Facebook community and share your ideas, we'd love to hear them.