Mother's Day Sales?
We have the perfect gifts for your sales, offer the children something a little different and raise funds. If you sell 100 of each product at £2.50 you will make £230.
This is not a 'design your own' project but something much easier and very simple for you!
Quick ordering and free delivery, contact info@iqcards.co.uk .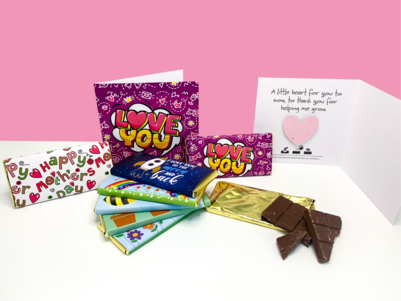 Seed heart cards & Chocolate bars
The cards contain a special 'pink seed heart' that can be planted.
They're beautiful, they're sustainable and each plantable heart contains a mix of Poppy, Daisy and Forget Me Not seeds.
100% biodegradable containing a range of wildflower seeds perfect for bees and all other pollinators. Just simply plant in a pot and keep well watered.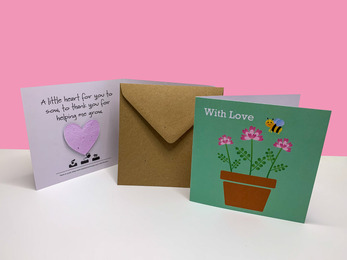 To order you simply need to e-mail us at IQ (info@iqcards.co.uk) and we will send you the 7 x different design options - just let us know how many of each you would like to order.
We will print and deliver the products to your preferred address within 10 days. An invoice will be issued when products are dispatched .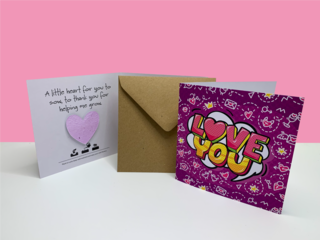 Plant a heart....
These beautiful cards are printed on 100% recycled, carbon neutral paper, and can be fully recycled. There are 7 x different designs to cater for every taste.
But the real surprise is the pink heart inside that is full of wildflower seeds, this heart can be planted and flowers will bloom.
The cards cost £1.00 each (exclusive of VAT), delivery is free for all orders over £75.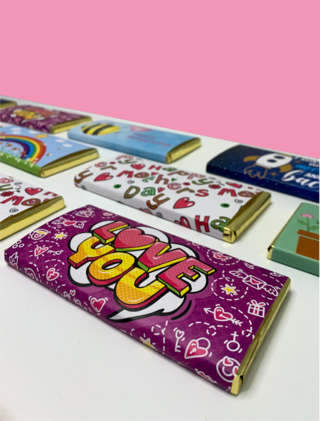 Matching our beautiful cards there are 7 designs for the 80gsm milk chocolate bars, the paper wrap is printed on 100% recycled, carbon neutral paper and is fully recyclable.
These make a perfect gift that children will definitely want to buy their loved ones.
The bars cost £1.25 each (exclusive of VAT), delivery is free for all orders over £75.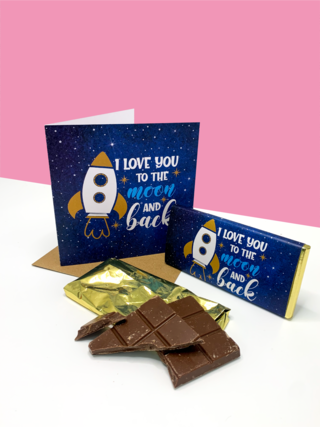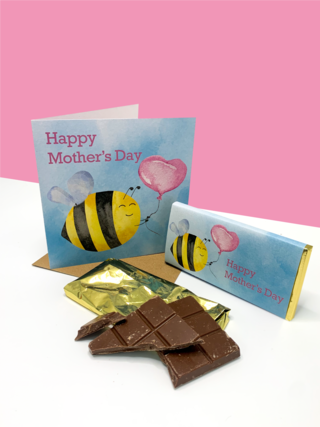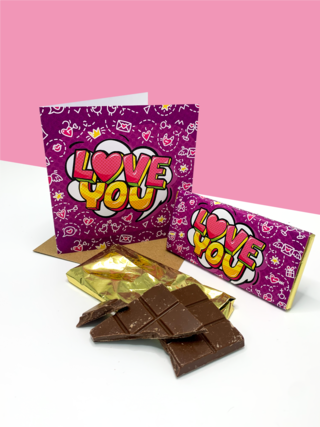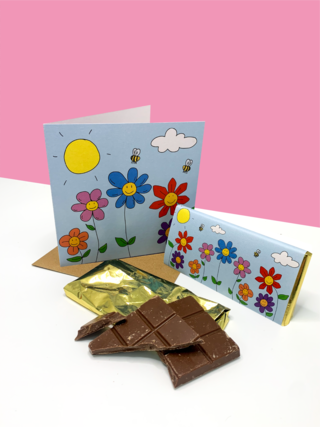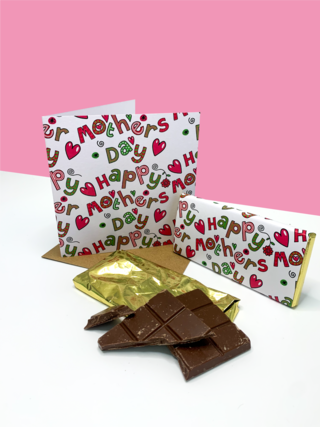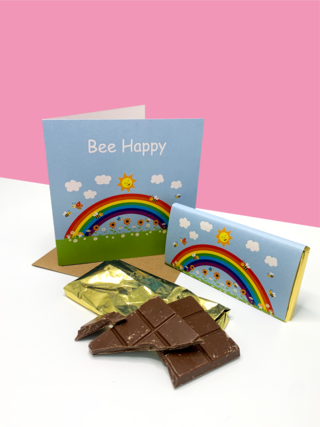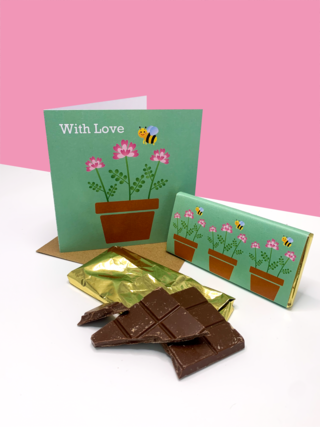 Headteacher, Alsager Highfields Primary School
5
17-01-2022
I have used several companies over the years for Christmas cards and have to say that yours was by far the best for communication, price and quality of goods. We will definitely be returning to you.
PTA, Horley Infant School
5
14-12-2021
I am contacting you today to say thank you so much for the Christmas cards you made for the School.
From start to finish you have made the process so easy and straightforward.
PTA, Ditcheat Primary School
5
01-12-2021
Once again, we've been really thrilled with the service and quality we experienced in our recent Christmas design project, another flawless delivery. And over a week earlier than expected.
Thank you for making it such a pleasure!