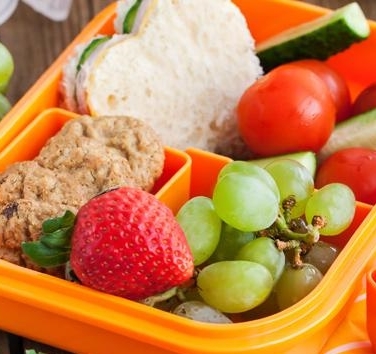 Winter school packed lunch ideas
28th Nov 2018
Now that the temperature has dropped we're finding that packed lunches need to keep our little ones going for longer - and if we can send them off with something warm, even better. Here are our favourite energy-boosting packed lunch ideas for winter.
Hot soup
This isn't suitable for all ages - but if you can, send them off with a thermos of soup for a nourishing warm lunch. You can also use a thermos to keep chilli warm - or even hotdogs!
Mini quiche
The perfect replacement for the humble sandwich or wrap, quiche makes for a healthy and filling lunch, and perfect for vegetarians.
Pasta, potato or rice salad
This is a really easy way to use up leftovers, and will mix things up during the week. Plus the carbohydrates will give them a boost of energy while they're running around in the cold midday air. Top with tuna for some extra protein.
Snacks
Falafel, unsalted popcorn and flapjacks are all hearty slow-release energy boosters. You can also slice an apple, wrap the pieces in clingfilm, and pop some raisins into a mini tub to tuck into them with.
What are your winter lunchbox favourites? Join our IQ Cards Facebook community and post a photo of yours - we'd love to see them!
Category: