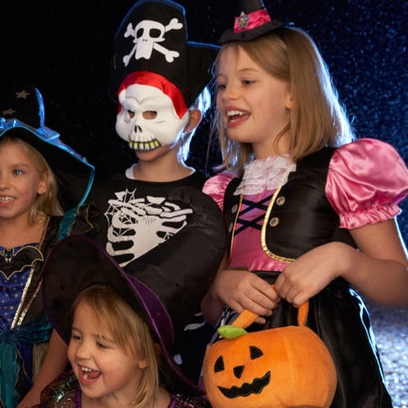 Trick or Treat: Should your children celebrate Hallowe'en this way?
16th Oct 2017
As Hallowe'en approaches, it's a dilemma that's grown over the years: should parents take their children out trick or treating?
It's a tradition that dates back centuries, and a light-hearted celebration that children look forward to each year; grab the face-paint, a scary costume and a bucket, and get knocking on your neighbours' doors. It's also traditional in a lot of places for children to perform a song or tell a joke, making the evening even more special. Why not team up with other parents in the area and agree to visit each other's houses, rather than strangers?
Make sure you live in a safe, family-friendly neighbourhood, go in small groups, and always have a responsible adult with you. And remember to save eggs for breakfast in the morning!
However, a lot of parents see trick or treating as begging. The best advice is to go to homes that have been decorated - whether that's a pumpkin sitting in front of their house or a sign hanging from their front door - and be wary of elderly neighbours.
We'd love to know what you think - share your thoughts with our IQ Cards Facebook community, and don't forget to give us a Like while you're there!
Category: