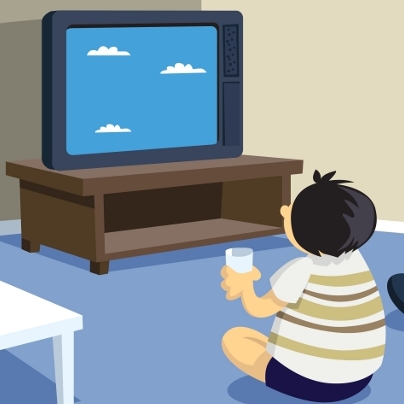 Tips for reducing TV time
26th Jun 2017
Many children enjoy coming home from school and turning on the television - it also gives you time to organise all of the things that need to be done before the next day. But if you're trying to mix things up at home, and limit screen time, here are a few ideas for how to keep the kids entertained.
Be inspired!
Settling down in front of the television doesn't have to be the only place that kids feel engaged and occupied. With just a few crafty bits and pieces, they can paint, draw and create masterpieces before bedtime.
Keep TV to one day a week
This means that kids know that TV isn't entirely off the cards, which often encourages them to find an alternative entertainment until then. Organise a Friday night family movie night for them to look forward to, complete with popcorn and plenty of pillows and blankets to snuggle under.
Introduce new games or activities
These don't have to be expensive - perhaps something picked up at your local charity shop, or ask around with friends and see if you can do a swap, keeping everyone entertained with the novelty of a new play set.
Listen to music
Let them pick the tracks, and ask them to look for new bands and musicians - or introduce them to a few of the oldies. This will give you the chance to catch up on life admin whilst the little ones get an education in good music!
What are your top tips for keeping the kids entertained after school? Let us know on our Facebook page or tweet us at @IQCards.
Category: