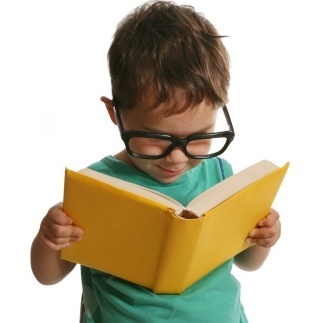 Take on the challenge and get reading this summer
4th Aug 2017
The summer break is the perfect excuse to cram in as much reading as you can. Whatever the weather (and the UK certainly likes to enjoy all of the seasons in one month!), you can bring a good book along anywhere. We love this year's Animal Agents Summer Reading Challenge; you can sign up and track your reading progress, log the books you've been tucking into and take part in national competitions. Here are our favourite books for young readers:
Great for the holidays is Swallows and Amazons, a tale of summer adventures that are put in jeopardy by two fierce Amazon pirates.
Last month we wrote about how the summer holidays are the perfect time to learn a new musical instrument. In the spirit of playful learning, Mister Magnolia is the perfect accompaniment, with pages dotted with musical flare and rooty-toot jingles.
We're a big fan of Oliver Jeffers here at IQ Cards; his books are great for all ages, whether they can read or not, and his inspiring illustrations make for the ideal bedtime story. Lost and Found is a charming, heart-warming tale of friendship and determination.
What books do your little ones love to read over the summer? Let us know on the IQ Cards Facebook page or tweet us at @IQCards.
Category: