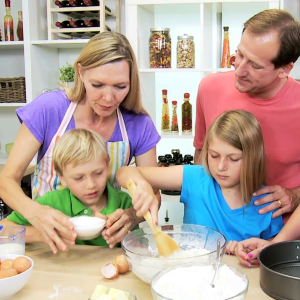 Running out of summer ideas? Here are a few more
14th Aug 2018
The weather has been unpredictable this summer, so it's best to have a few ideas prepared so that come rain or shine, whatever the forecast has in store when you wake up, you've got something ready to keep them occupied.
You might have read our guide to alternative activities last year - if you've ticked those ideas off your list, don't worry we've got plenty more where those came from.
The Great Family Bake Off
It's the highlight of the year for many of us, and it's back on our screens soon - The Great British Bake Off! Start preparing for its return by donning your aprons, grabbing bags of flour and picking a challenging theme. Who can bake the best biscuits? Whose cake has risen and whose has sunk to the bottom of the tin? And who ate their cookie dough before it made it to the oven?
Free 'plus one's'
Lots of places including museums, galleries and even restaurants offer free entry and meals to children under a certain age (usually 11 years old), which makes enjoying a day out as a family that bit cheaper. Rail companies also offer family ticket prices so you could even explore a new city together.
Do it all at home
Sometimes there's nothing like staying at home. Whether it's creating your own museum, nail salon, cinema or pizza party, spending the day in your pyjamas together can be just as fun as venturing outside. Just make sure you include at least one lively activity to get rid of some of that energy before bedtime!

We'd love to know your tips - share your thoughts with our IQ Cards Facebook community, and don't forget to give us a Like while you're there!
Category: