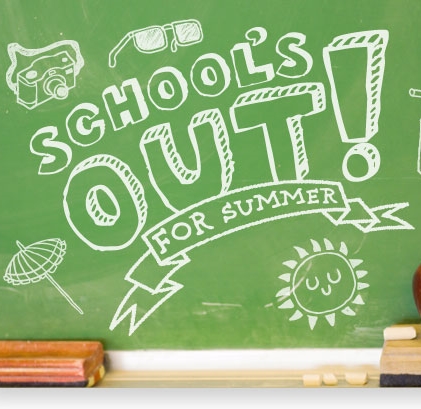 Look forward to summer with our alternative activities guide
17th Jul 2017
The countdown begins - summer holidays are fast approaching and although the whole family might be counting down the days, it's a long stretch of time to fill with fun activities. Here's our guide to having a fun and productive summer.
Make your own newspaper
Turn the kids into roving reporters and let them take over the editorial team of your family newspaper for the day. Who has hit the headlines, which one's the successful sportsperson and who has the latest gossip from the garden? It's perfect for cloudy days and summer rain.
Send a personalised postcard
You might not be going far - or even leaving the house - but that doesn't mean you can't send a thoughtful postcard to friends and family, letting them know what you got up to over the summer break. Our personalised postcards give children the chance to design their very own piece of art, whilst raising money for their school at the same time. Find out more on our Thank you Postcards page.
Research local free entry museums and castles
Skip expensive train fair and admission costs, and see what you can find in your local area. It'll be interesting for the kids to learn more about where they grow up, and they can relay stories to their friends when they return to school.
Learn a new skill or take up a sport
The long holidays are the perfect time to take-up a new hobby, whether that's picking up a new instrument, learning to swim or trying a new sport. With a few weeks to practice they can return to school with a new skill under their (karate?) belt.
Category: