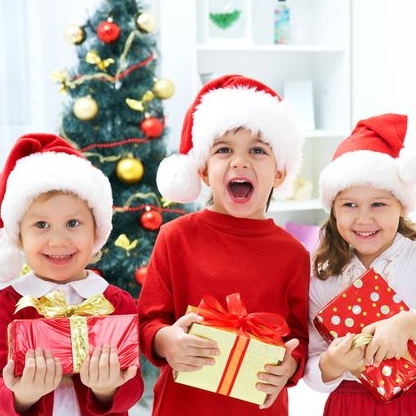 Keeping kids focused at Christmas
15th Nov 2017
Christmas adverts are popping up online and on the TV, we're snapping up advent calendars before they sell out and the Christmas cake has been baked. The festive season is truly on its way!

With all of the excitement of Christmas, it can be hard to keep kids focused and on track. Whilst we appreciate planning and saving in the weeks leading up to the big day, there is still plenty of learning to do before the schools break up for the Christmas holidays, and the real excitement begins. Here are our tips for keeping kids focused during the late-autumn term.

Go outdoors!

This might sound like a strange suggestion, but the cold weather can awaken their brains, bringing some much-needed focus to the class - and, for those with a little too much energy, get those afternoon wiggles out!

Add a dash of Christmas

If we can't beat it, we might as well embrace it. Add a Christmas theme to the lesson, whether that's using the price of a present in a mathematical problem, or looking at how countries across the world celebrate the festive season.

Handmade presents

Let kids put thought and care into their work by asking them to create gifts for their family and friends - whether that's painting a picture or baking some Christmas cookies.

How do you keep your children or pupils focused in the run-up to Christmas? Let us know what you think and join in the conversation on our IQ Cards Facebook page.
Category: