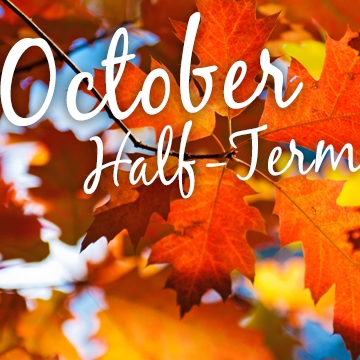 Ideas for making October half-term a treat for the whole family
9th Oct 2017
With half-term fast approaching, here's our guide to planning ahead and making the most of some time together as a family - most of them are free or cost as little as £1 entry.
Take a trip to the farm
There are hundreds of open farms across the UK, from petting zoos to farm attractions - use FarmingUK to search for your nearest farm: https://www.farminguk.com/farmattractions. You can also find animal rescue centres that are happy for children to come and play with the dogs and cats.
Get a head start on those Christmas cards
It might only be October, but the next few weeks will fly by, and before you know it it's time to start sending out those festive cards. Make this year a thoughtful one with a personalised Christmas card created by your children - they also raise money for their school, with every £10 pack of cards raising £2.
Find out more, and request a sample pack here: https://www.iqcards.co.uk/projectchristmas
Go fruit and vegetable picking
There are many farms at this time of year that are open for pick-your-own days. Search for your local area and you'll be able to find farms and farm shops in your postcode.
For more ideas take a look at our Alternative Activities Guide. We'd love to know your tips - share your thoughts with our IQ Cards Facebook community, and don't forget to give us a Like while you're there!
Category: