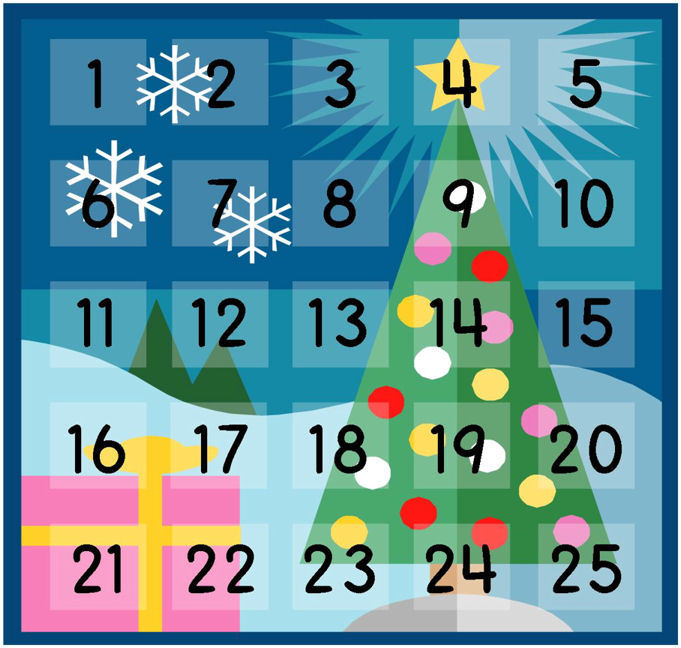 Homemade advent calendars
19th Nov 2018
We love thinking up new ways to entertain our kids - especially at special times like Christmas. Here we share a few ideas for alternative advent calendars; the classic fillings are chocolate and sweets, but you could complete yours with puzzles, prizes and small surprises to look forward to every day.
Empty pots
If your little ones enjoy small yogurts, keep the clean empty pots, fill each one with a daily treat and seal them with decorated cardboard - don't forget the date on the top! Arrange the pots in a tower or in a line along the mantlepiece.
Little envelopes
Pick up a packet of very small envelopes - you can find these in most stationery shops - and pop sweets, small toys or details of weekend surprises to look forward to inside. Draw the date on the front, decorate with stamps and glitter, and pin them to a corkboard or hang them from your Christmas tree or mantlepiece like bunting.
Shoe organiser
This is ideal for those that want to re-use the same special advent calendar each year. Take a simple shoe organiser - the kind that you hang off the back of a door - and decorate each pocket with a number and some festive spirit. The pockets offer space for larger gifts - or you could pick out some of their toys to 'hold' their daily advent treasure!
Have you ever made your own advent calendar? Join our IQ Cards Facebook community and post a photo of yours - we'd love to see them!
Category: