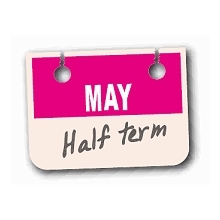 Half-term means playtime, come rain or shine
8th May 2017
The May half-term holidays can be tricky to organise activities for. With the weather being so unpredictable, plans often have to change at short notice, so we've come up with two tried-and-tested ways to keep the kids happy, whatever the weather. What's even better is that they won't break the bank, either.
Here comes the summer sum
If we're lucky enough to see some warm temperatures this half-term, you'll find us re-creating this amazing DIY water park in the garden! Sprinklers, a slip-and-slide, and a whole host of fun games will be sure to keep the kids (and adults!) entertained long after the sun has gone down.
Rain doesn't mean you have to abandon play
Take the team indoors and set up a series of fun activities, like indoor bowling! Save up all those empty plastic water bottles, use a handful of dried beans to anchor them, and set up your very own bowling alley in the hallway. Get crafty with the kids and let them make their own scorecards, and make sure you have a selection of balls for different ages - foam or plastic balls work best.
As always we'd love to hear your tips for keeping the kids occupied during the holidays - let us know on our Facebook page or tweet us at @IQCards.
Category: