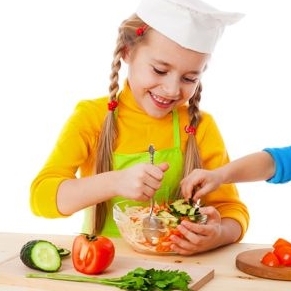 Getting back into your dinner routine
18th Sep 2018
After the long summer holidays, it probably feels like everyone needs to get back into the routine of evening meals together and healthy plates of food. Summer breaks can often mean indulging in sweet treats, splurging on a takeaway or enjoying a glass or two of wine when the kids have gone to bed. Now that everyone has settled into the school routine, it's the perfect opportunity to get meal time back on track. Here are our favourite ways to plan healthy meals.
Do your food shopping online
Ordering your shopping online can not only save you time, money and stress, it can also help avoid the temptation to pick up extras and lets you plan your meals for the week ahead. You can also save your regular items, making each shop quicker and easier.
Write out your meal plan
Write out what you'll be eating each day of the week - including the days you'll be having leftovers - and keep it in a notepad. Then when you're meal planning at the start of the week and are feeling low on culinary ideas, you can simply pick up your notepad and flick back over the weeks for some inspiration! You can also make notes on what did and didn't go down well with the kids.
Build a colour chart
Children love colour - and usually competition! Build a colour chart on the wall, and each night fill their plates with vegetables and other ingredients that are bursting with colours from across the rainbow. As the kids tuck in they can win points by locating and eating the colourful ingredients, and the first to collect 10 points wins a prize - and the added bonus of plenty of healthy meals!
Do you have fussy eaters or want to get back into a healthier routine? We'd love to know your tactics - join our IQ Cards Facebook community and let us know. Don't forget to give our page a Like while you're there!
Category: