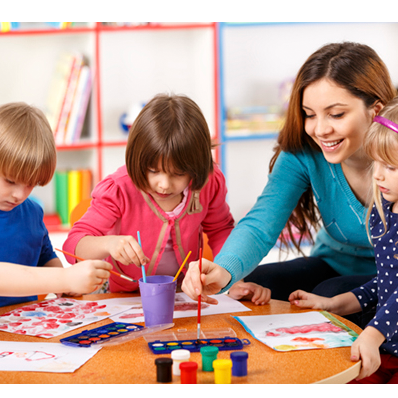 Get creative with IQ Cards
15th Apr 2016
Category:
As parents ourselves, and PTA members at our children's schools, we understand how important it is to juggle learning and play. It's why we set up IQ Cards. We wanted to create a way for children to learn together in a fun environment, whilst raising money for their school. We also wanted it to be personal, creative and, most of all, simple. Six simple steps, in fact.
Drawing and painting are brilliant for a child's development. Although some children may find it challenging, this alternative to problem solving can boost their confidence, improve their motor progress and hand-eye coordination, and give their imagination a chance to run wild. Ask your children to paint a wonderful land filled with Rudolph, Santa, their best friends and their favourite toys - the results will surely be interesting!
Our fundraising Christmas cards and gift-wrap are also a great way for children to be proud of their work. Not only do they get to keep their original masterpiece, but they can also share their cards and paper with loved ones over Christmas and the New Year. All this, and every packet of cards and wrapping paper sold raises money that goes directly to your school - we won't charge you a penny.
To take part in this year's project, visit our Participation page and fill in the form to reserve your place this Christmas.