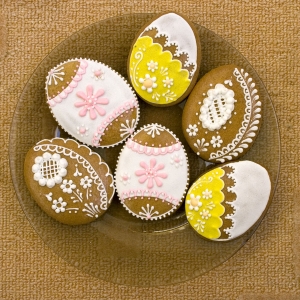 Easter holiday ideas for you and your family
12th Apr 2017
The Easter holidays are upon us, and we're here to share our tips for keeping the kids entertained while they're off school - and you'll have some fun, too!
Get started on your Easter preparations now
It's time for some springtime crafting - dig out your coloured paper, felt and glue and work together on your cards and decorations early. You could also test out some Easter biscuit recipes and get the children excited for Easter by teaching them about why we celebrate it, and why the Easter bunny makes an appearance!
Get out and about - without breaking the bank
For those who want to get out of the house and explore new places, we love these tips from MoneySavingExpert.com. It's packed with 100 ideas for keeping the kids occupied during the Easter holidays, including a £1 Kids Pass, free in-store activities at places like Lego and Pets at Home, and discount cinema tickets.
Stay in and stay sane!
For indoor activity ideas, read our Half-term Handbook. It's filled with great suggestions for when you want to spend some time at home together - like handing the apron over to them for the afternoon!
As always we'd love to hear your tips for keeping the kids occupied during the holidays - let us know on our Facebook page or tweet us at @IQCards.
Category: