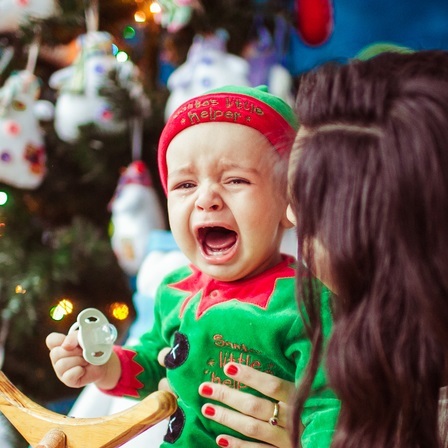 Dealing with the dreaded tantrums
17th Dec 2018
Father Christmas, too much sugar, plenty of energy and excitement, routines all over the place - the run up to Christmas - and the festive season itself - can send our little ones emotions all over the place. We've put together a few of our favourite tips for calming kids down in their most frazzled moments.
Prevention
In an ideal world we would be able to avoid every meltdown - but of course, it's not always possible. The best we can do is make sure they're fed and watered, well rested and entertained, and know when they're likely to want the next meal/nap/entertainment. The trick is to make sure you have supplies at hand for the above - especially if you're travelling or spending time away from home. New colouring books, toys and their favourite snacks all make changes to their routine a bit simpler.
Ignore them
The hardest advice to put into practice, but the best advice for a child that's in full-blown tantrum mode, with no rhyme or reason. Unless they're in danger of harming themselves - or others - leave them to it for a few minutes, before checking in on them for an update.
Make them feel safe
Give them a hug, tell them you love them, speak softly and calmly, and validate their feelings. Understanding why they got upset in the first place is really important - and if you lost your temper too, it doesn't hurt to admit it.
What are your tips for avoiding a monster meltdown? Join our IQ Cards Facebook community and share yours - we'd love to hear them!
Category: