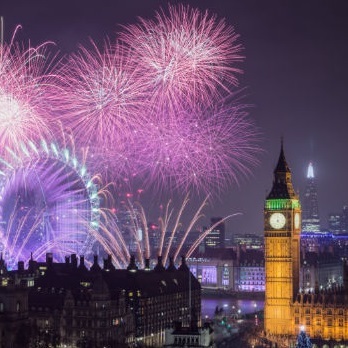 Celebrating New Years Eve with children
21st Dec 2018
Sometimes a quiet night in with the family is the best way to celebrate New Years Eve - especially with younger children. But it doesn't have to mean a dull night at home - here are our tips for enjoying the start of a new year together.
Travel the world at home
Whilst younger children may not be able to stay up until midnight to celebrate the start of a brand new year, there are plenty of countries around the world that will have already struck midnight before we've even sat down for dinner - so start celebrating with them! Pick up a map and travel across the world learning about how different cultures celebrate the new year.
Sleepover in style
Bring down the blankets, stock up on pillows and grab some cuddly toys - we're turning the lounge into a family bedroom for the night! Celebrate the evening with a couple of films, watch the fireworks on the TV, and see in the new year with a big bowl of popcorn. If the little ones fall asleep, it doesn't matter as they're already in bed!
Enjoy a home away from home
If you do fancy a few days away, but still with your home comforts, why not get together with a few friends who also have children and book a long weekend away together. The extra pair of hands will mean everyone can relax together, with extra babysitters, extra people on dishwasher-duty and extra people to order a much-needed takeaway!
How are you spending New Years Eve? Join our IQ Cards Facebook community and share your plans - we'd love to hear what you're up to!
Category: