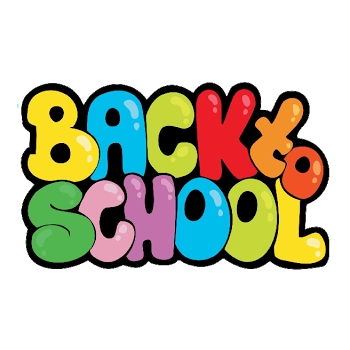 Beat the back to school mayhem
22nd May 2017
The next few months can be tricky for children. We've had bank holidays, Easter holidays, half term and now we're on our way to the long summer holidays. With every month offering a different routine, we've put together our top tips for making the transition between school terms and holidays much easier for everyone.
Organise a meet-up before they go back to school
This tip is the best one for when children are returning to school after a longer holiday period, and haven't seen much of each other over the break. Organise an afternoon of fun activities so that they can exchange stories and catch up with where they've been and what they've been doing - it will make their teachers' first day back a little easier, too!
Switch up their lunch boxes
Although getting into a routine of their favourite lunches makes the week easier, giving them something new to try means they'll look forward to going back to school and diving into different sandwich combinations and exciting new snacks.
Encourage them to get organised
Instead of nagging every morning, sit down and let them plan out their week - what they're doing each day, what they'll need for their classes and after-school activities, and what homework they have.
Don't forget about yourself!
Although you might not have been enjoying long lie-ins over the holidays, the morning rush may be a forgotten memory. For those first few days back, make mornings a little easier by preparing as much as you can the night before. Pick out your outfit, prepare lunchboxes and lay out breakfast items so that everyone's ready to go.
As always we'd love to hear your tips for keeping the kids occupied during the holidays - let us know on our Facebook page or tweet us at @IQCards.
Category: