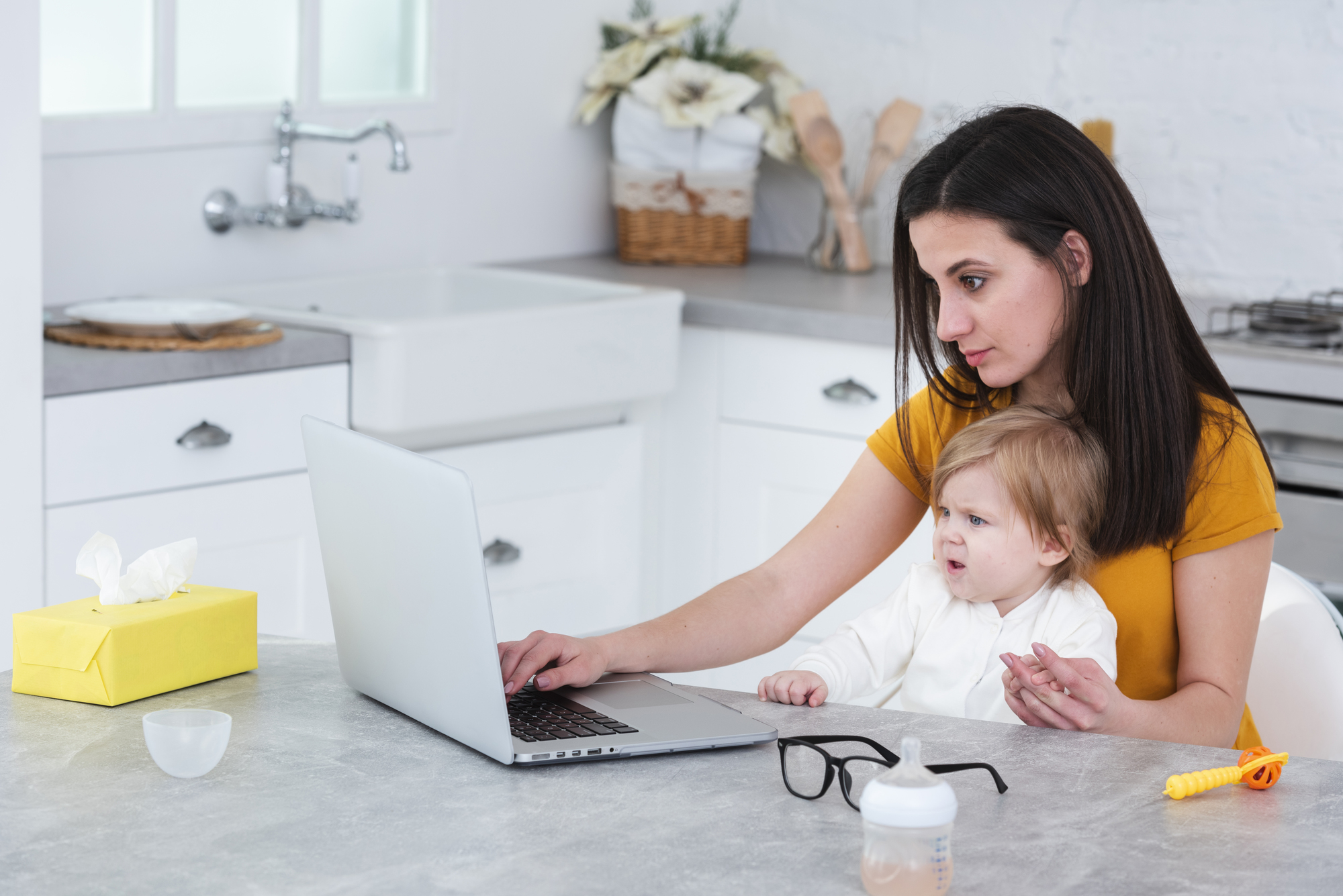 Tips for working from home with small children
Whether you work from home every day, or have to spend the odd day using the sofa as your makeshift office, it can be difficult to get into the swing of things - throw a small human into the mix and it can test even the most resilient worker!
01-02-2019
Be flexible
In an ideal world we would work fluidly around their naps and bursts of energy - however not all jobs are as flexible, and if there's a call with five other people on the line, they probably won't want to be kept waiting while you sort out snacks, drinks and favourite TV shows. Instead, try and schedule important phone calls for when you're confident you'll have some peaceful time to yourself.
Explain what's happening
Make children aware of what's happening at home - whether it's a one-off or a new working situation, they should be clear when they need to be careful of noise levels, especially if they can see mum or dad are on the phone, or if a video call is happening and they should play in another room. It might be useful to have a few 'test runs' to get them used to this.
Give yourself a break
If you work at home full time, whilst looking after little ones, look into childcare for one day a week or more to give yourself a rest and time to focus on your work. If not, use your lunch break to wrap everything up and enjoy an hour together. Having a break from your screen and some time together will reward you both, and make for a productive rest of the day.
Do you work from home? What tips would you share? Join our IQ Cards Facebook community and tell us yours - we'd love to hear them!