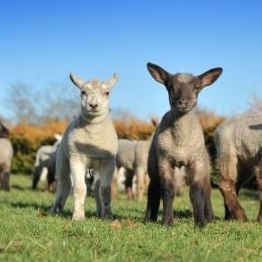 Things to do in February Half Term
Here are a few tricks that we'll have up our sleeve this February holiday
12-02-2019
It feels like we've only just dropped them back at school after the Christmas break, but the February half-term has already come around. We're looking forward to some family time, especially as the shorter break doesn't demand quite so many unique activity ideas, but if you're feeling uninspired, here are a few tricks that we'll have up our sleeve this February holiday.
Theme parks
Although many theme parks are still closed in February, some put on special events for half-term, like Alton Towers, who are putting on a spectacular Pirate and Princess Takeover with overnight stay packages. There's even a spa if you need an escape yourself!
Tales of Kings and Queens (and Dragons!)
The Globe Theatre in London are hosting a week of events this half-term, to get younger children interested in Shakespeare. Starting at age 5+, there's something for everyone.
Just Jump!
We love the look of Jump 360 - it looks like great fun for all the family. For children 5+ (and special toddler classes), Jump 360 is trampolining with a difference.
Lambing Season
It's lambing season in the UK, and many farms let you visit the baby lambs. Get in touch with your local farm to see if they're open to the general public.
How will you be spending half-term this year? Join our IQ Cards Facebook community and tell us your plans - we'd love to hear your ideas!