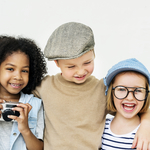 New fundraising ideas for 2020
With a new year brings new ideas for fundraising - and what better way than with these fun ways to raise money for charity with your school.
27-01-2020
Set up a donations page
Make sure you have a fundraising page set up on JustGiving so that people can quickly and easily find out why you're raising money, and sponsor or donate to your good cause all in one place.
Get in touch with your school's suppliers
Whether it's prizes for a raffle or donations for a charity you're raising money for, reach out to your school's suppliers and see if they would like to get on board with your fundraising efforts. It's great exposure for them, especially if the impact can be shared on social media.
Grants4Schools
Visit Grants4Schools.info and find out whether your school is eligible for funding opportunities. It's regularly updated so be sure to check back or sign up to their newsletter, sent out every fortnight.
School sleepover
It might take some planning and preparation, but a night in the school hall - or even in a tent in the school field - would be a great fundraiser over the weekend (and a welcome break for some parents!).
Funniest photo competition
Turn this photo opportunity into a gallery at school as you watch the children bring in funny photos of their pets, siblings and self-portraits. Charge entry to the gallery and hand out esteemed prizes to the finest photographers.
Adults-only events
Child-free events will be embraced by everyone - so why not hire a venue and enjoy wine tasting, cheese boards and adult conversation.
What are your favourite fundraising ideas? Join our IQ Cards Facebook community and share them, we'd love to try them out.