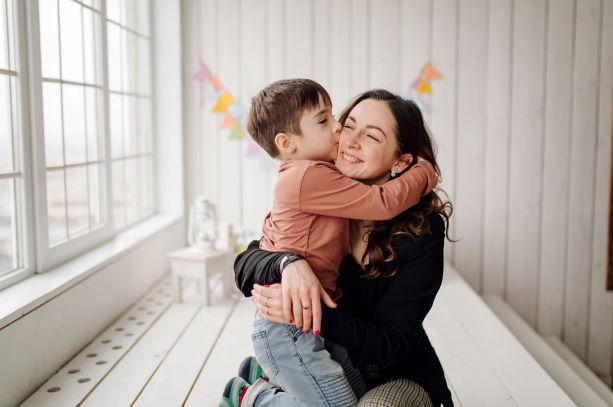 Mother's Day across the world
This year we celebrate Mother's Day on Sunday 22nd March in the UK. Will the kids be bringing you a tray of breakfast in bed, or giving you the day off? Here's a round-up of how the rest of the world will be celebrating - why not make this year a little different?
05-03-2020
Norway
The first country of the year to celebrate is Norway, who kicked things off on the second Sunday in February. Observed since 1919, Danish families celebrate with cards and flowers and if Mother's Day coincides with Fastelavn (a traditional pre-lent Carnival), there will be plenty of fastelavnsboller: pastry buns filled with vanilla custard and topped with chocolate icing.
China
China traditionally celebrate on the second day of the fourth month of the lunar year. Sound confusing? It's generally the second Sunday in May, and this year it's the 10th. Years ago, it was customary for children to gift their mothers Hemerocallis flowers, nowadays carnations and forget-me-nots have become more traditional. Some people use Mother's Day to commemorate Meng Mu, one of the most highly regarded female figures in Chinese culture, and it's also a day to recognise and raise money for mothers who live and work in rural areas.
United States
Where it all began in 1908 (although more officially in 1914), the United States celebrate with a long list of other countries, on the second Sunday of May. It's apparently the busiest day of the year for restaurants, as the country's mothers are given the day off from the kitchen!
France
Like a lot of countries, France celebrate much later than the UK. Fête des Mères falls on the fourth Sunday in May - unless it happens to land on Pentecost - and families tend to celebrate much the same as we do, with cards, flowers, a few gifts and by spending the day together. Dating as far back as Napoleon, the day was established to recognise the mothers of particularly large families. During World War I, mothers of four children or more were even given medals! Now that's an idea...
Serbia
Serbia go all out for Mother's Day, with three days in December dedicated to celebrating not only mothers but the family as a whole. They spend each day taking it in turns tying the children up before moving onto their mothers, and then it's Dad's turn... Rather them than us! There are plenty of sweets and gifts as well, so we suppose it's worth it.
Do you have any Mother's Day family traditions? Join our IQ Cards Facebook community and share them, we'd love to hear what you get up to.