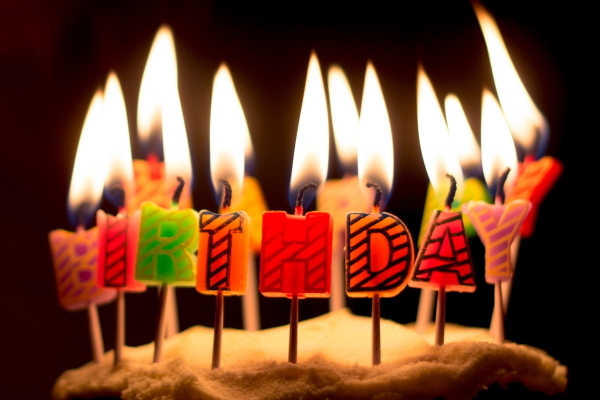 How To Celebrate A Child's Birthday In Lockdown
With the lockdown restrictions gradually easing in recent weeks, it's easy to think that the coronavirus pandemic is no longer a threat. However, that's not strictly true.
13-07-2020
With the lockdown restrictions gradually easing in recent weeks, it's easy to think that the coronavirus pandemic is no longer a threat. However, that's not strictly true.
While the virus may not present the same threat that it once did, staying vigilant and keeping alert to its potential risk remains vital, in order to safeguard the health of your family.
But, if you have a family member's birthday coming up, you may have recently found yourself asking how exactly you can do that while ensuring they enjoy their birthday celebrations in as 'normal' a way as possible.
This is where we can help.
In this article, we take a look at some of the best ways to celebrate your child's birthday while in lockdown - from embracing the pandemic itself and creating a celebration based around that to hosting your very own socially-distant party. Let's get started.
Host A Virtual Party.
While you may be sick of seeing yourself on webcam by now, video conferencing software like Zoom and Google Hangout have been blessings throughout the pandemic. So, why not use them to your advantage?
Since you're unable to have all your friends, family and relatives gather together in one place right now, hosting a virtual party is a great way to involve them all so they can enjoy the celebrations with you and your child.
Whether you decide to host a simple family catch up, arrange a number of virtual games to play with everyone or design a quiz specifically focused around the birthday boy or girl, there are a whole host of ways to celebrate over the phone.
You could even consider hiring a Zoom entertainer - a specifically-trained magician, singer or clown to keep you and your child entertained.
Host A Themed Party.
Think about what your child's current interests are and build their birthday celebrations around that.
If they have a favourite film, character, book or TV show, for instance, think up some ways you can turn their dreams into a reality and host a party with their favourite things at the heart of it.
Plus, depending on what the social distancing rules are at the time, think carefully of who their closest friends are too, so they can join in on the celebrations - whether in the household itself or during a socially-distanced garden party.
Host A Birthday Picnic.
While this year's summer may be very different from other years, that's no reason not to enjoy the sunny weather.
If your child's birthday falls on a beautiful day, why not make the most of it by hosting a birthday picnic either in your own garden or at a particular outside venue?
Whether it be a park, a playground or a beach, there are a number of places to take your selection of treats, presents and homemade goodies to celebrate with your loved ones.
Final thoughts...
While the coronavirus pandemic has undoubtedly changed all of our routines, there's no reason why it should ruin your child's birthday celebrations.
With a little bit of creativity and out of the box thinking, you'll be able to give your child a birthday to remember.
To discuss more lockdown birthday ideas, why not join IQ Cards' Facebook community? Here you will be able to discover tips from parents with children in similar circumstances and share your own photos and ideas for the big day.