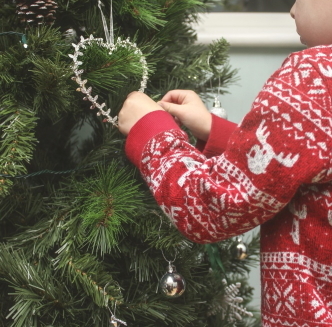 Creative Christmas Decoration Ideas To Make With Your Children
With Christmas around the corner, it's time for you and your children to get in the festive spirit. Here are a few great ways to get started.
13-11-2020
With the clocks going back, the temperatures dropping and people wearing scarves more and more often, that can only mean one thing: Christmas is right around the corner.
That's right - it'll soon be the favourite time of the year for children everywhere; a time for far too much chocolate, far too many fizzy drinks and - most importantly - lots of presents.
Love it or loathe it, Christmas is the ideal time as a parent to kill two birds with one stone - getting into the festive feeling while encouraging your children to be creative at the same time.
With this in mind, join us as we run through some fun ideas and activities you can do with your children to help transform your house into a winter wonderland.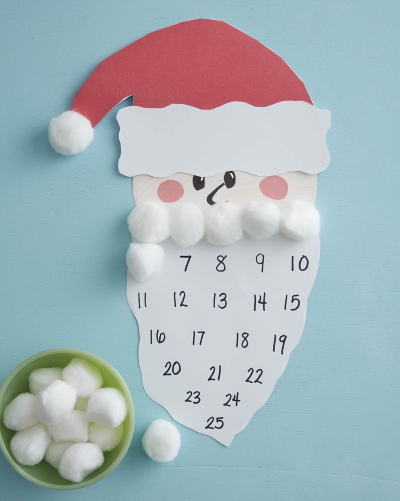 Santa Advent Calendar
OK, so this idea is super quick and easy, yet highly effective.
All you need to do to get started is to draw a large picture of Santa's face on a bit of A3 paper and then cut it out. Once you've done this, use coloured paper and coloured pencils to add any extra attributes to Santa's face - from his rosy red cheeks to his beautiful black eyes.
Then, draw and cut out Santa's hat and stick it on top of his head, before cutting out a beard-like shape to add to the bottom of Santa's face.
On this beard, write the dates of the month leading all the way up to the big day itself: the 25th December.
Then, once the first day of the month then comes around, using a combination of cotton wool balls and glue, stick one on each number so that - over time - the beard gradually fills up to become nice and big and bushy!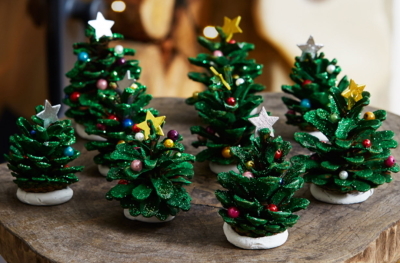 Mini Pinecone Christmas Trees
Another super quick and easy Christmas decoration idea, you only need three things to get started on making your pinecone Christmas tree ornaments.
The first thing you need, of course, is a pinecone, so you may need to go on a mini scavenger hunt to go and find a couple.
Once you've got these, you will then need to paint them green before leaving them to dry.
After the paint has dried, you then need to decorate your tree as if it were a real life-sized one!
Paint and cut out a star to place on the top of the tree and then, using a mixture of other coloured paints and glitter, help your little one give their mini tree that festive wow-factor.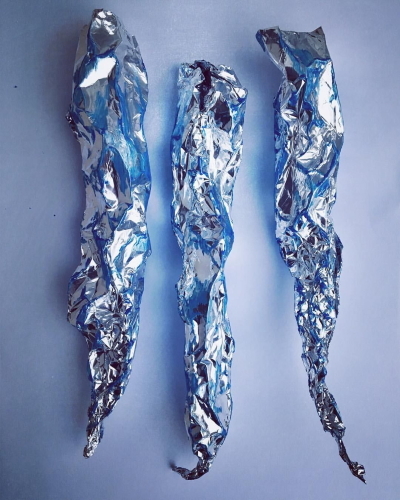 Sparkly Foil Icicle Crafts
Who knew foil, glue and glitter could combine so effortlessly to make something so festive - a beautiful blue icicle lookalike for you to hang wherever you fancy.
Taking a small square piece of tin foil, scrunch it into an icicle shape with a long pointed end. Then, after you've got this shape, paint it with a PVA glue before covering it with a nice blue/silver glitter and setting it aside to dry.
Once it's dried, create a hole at the top of the icicle for you to then tie a piece of string or ribbon through.
And that's it! Hang your icicle wherever you fancy - whether it be on your Christmas tree, along your staircase or around the home.
If it were up to us, we'd recommend making four of five of these icicles and placing them underneath a lamp of some kind. That way you will effortlessly create a beautiful festive icicle-filled spectacle.
Our collection of followers over on our Facebook Page often share a whole host of wonderful ideas and suggestions, so why not come and join our community? Simply click here to get started.