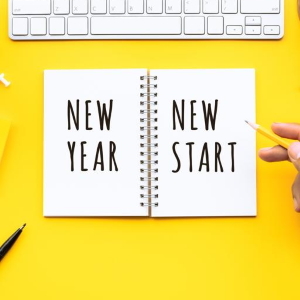 4 New Year Resolution Challenges To Do With Your Children
As we head into 2021, why not set yourself a fun family-friendly challenge for the new year? Here are a few to think about.
07-01-2021
The new year is the ideal time to start afresh.
And, especially after the year we've had to endure so far, it's important to leave the past in the past and focus on the future instead.
With this in mind, we thought we'd compile a quick list of some of the best new year's resolutions to try and do with your children.
From simple challenges like giving up sweets to more difficult resolutions like living more sustainably, the ideas listed below are sure to put you and your family to the test but in a way you should all, hopefully, enjoy.
Eat Healthier
Having spent months on end in lockdown conditions and with many of us needing to suddenly adapt to a remote working basis, it's pretty likely that your diet and exercise will have been somewhat impacted as a result.
So, why not encourage yourself and your family to try and do something about it?
Whether it be giving up chocolate and sweets for the month, trying Veganuary for the first time or sticking to one takeaway a month, there are a number of great ways to eat healthier as a family and start the new year as you mean to go on.
Live More Sustainably
While the coronavirus pandemic may have been the talk of the town recently, climate change hasn't gone away and remains a huge global issue.
Therefore, doing your bit to help guard against its effects is vital - only as a collective force will we be able to slow it down in any way.
From buying preloved gifts to shopping locally to using public transport, living more sustainably can not only make you feel better and encourage you to make a difference but it will also help protect the planet as well.
Learn A New Skill
Whether you decide to learn individual skills or one skill as a family, the new year is the perfect time to think about what you'd like to improve.
A musical instrument, a second language, a sport, cooking, baking, gardening, sewing - whatever it is you've been itching to learn how to do, utilise the new year, new me movement to finally do it.
And bring your family along for the ride as well! After all, the more skills your children can learn at a younger age, the better their mental health and cognitive function will fare as they mature into adulthood.
Redecorate
It may be something you've been putting off for a while now but redecorating your home can be one of the best things to do in the new year.
After all, who doesn't love a change of scenery every once in a while?
If you've become sick of seeing the same four walls day in, day out then get your family to help shake things up a bit.
Whether it be renovating the kitchen, repainting the front of the house or making your children's bedroom more age-appropriate, there are several ways to make your home feel brand new again without it costing a fortune.
For more great New Year's resolution ideas, head on over to IQ Cards' Facebook Page and join our growing community of like-minded parents and children.