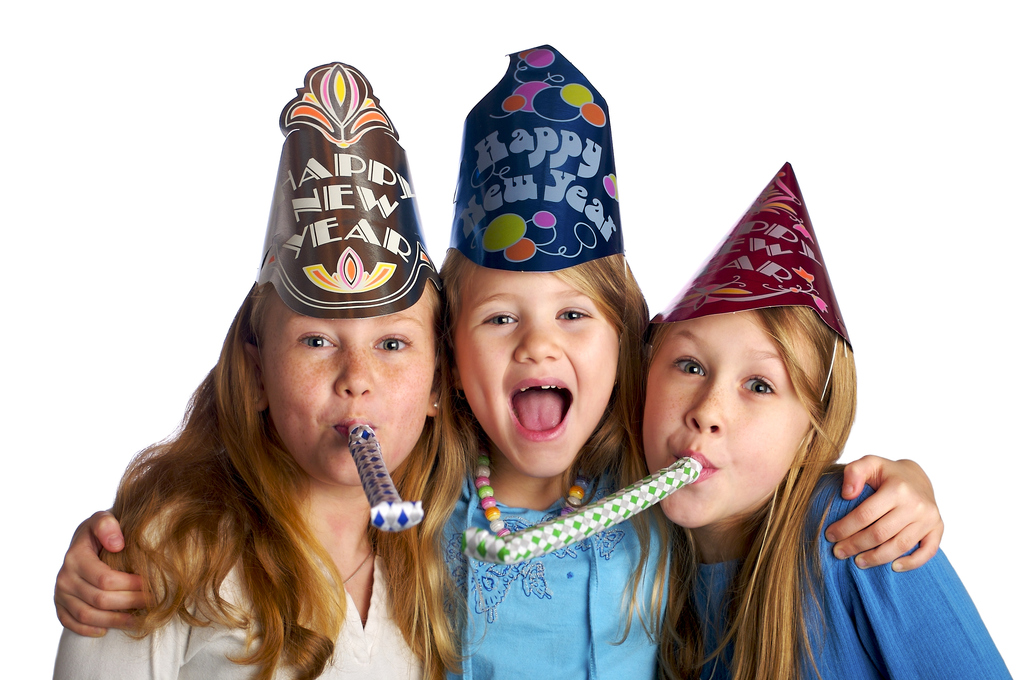 New Years Eve ideas for kids
28th Dec 2017
Christmas is over, it's time to start thinking about 2018 and all the exciting plans we have for the New Year. Just one night left of 2017, so let's make it a good one for all the family. It can be tricky getting everyone together, especially if there are kids of all ages at the party. Here are a few of our favourite ideas for making sure it's a night everyone enjoys.
Start the countdown early
Whilst the adults may be looking forward to a glass of Champagne at midnight, the kids might need to be tucked up before then, if there's a 9pm curfew for the little ones, let them have their own countdown with party poppers and cheers all round. You could even change the clocks so that they think it really is midnight! Who knows, it might trick them into sleeping a little bit later...
Prepare a midnight feast
For those that can stay up late, give them something to look forward to with their very own party bags. They can prepare them during the day, perhaps with baked cookies, popcorn, sweets and other treats, and wrap them up into different parcels, one for each hour as they countdown to midnight.
Share your favourite memories
Ask everyone to write down their favourite memory from 2017, and keep them for next year. It will be a lot of fun to read them out every year, and even better if they write down their hopes for the following year, and see if they come true.
We'd love to hear your ideas for making New Years Eve special for all the family. Pop over to the IQ Cards Facebook page and join in the conversation.
Category: